Exhibitions and Conferences
We regularly cover exhibitions at most of the major venues in the UK, and also many abroad.
For stand holders and designers our experienced photographers will photograph your stand in whatever way you request.. empty, with staff, with customers, with important clients etc. All images are supplied in either print or high resolution digital format.
If you're an exhibitor looking for a little something extra to encourage visitors to your stand then we're pleased to offer our print-on-site photography service where guests can have their photos taken and walk away with the print in their hand, branded with your details.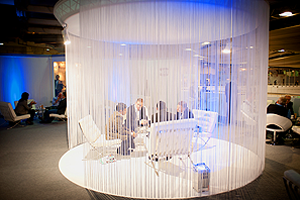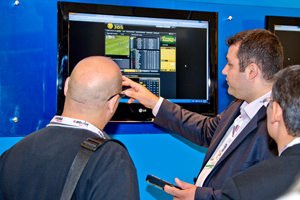 Stand and PR photography
For event organisers we offer a full photographic service including PR, general ambiance coverage, stand photography and artistic / quirky imagery for brochures, web sites and other marketing media.
For exhibitors and stand designers we offer the highest quality images supplied in digital or print format for use in advertising and marketing

On-site photo printing
Our on-site printing facilities offer a novel and innovative way of attracting visitors to your stand.
Nothing attracts visitors more than a free photo in a memorable situation, whether that be with a celebrity, sitting in a sports car or even with a cartoon character. The options are endless and we can help you source that 'crowd puller' as well as providing the instant print photography.