Nakphotography has grown into one of the busiest independent sports photography businesses over recent years.
As well as top quality professional photography, we have a fully self-contained setup for outdoor events with large marquees, LPG powered generators, and a state-of-the-art multi-screen viewing system for competitors to view their images.
Over the last 7 years we have covered the following sports : Football, rugby, hockey, netball, gymnastics, trampolining, Judo, boxing, various martial arts disciplines, equestrian, motocross, track days (bikes and cars), off-road 4x4 tracking, 'It's a knockout' fun days, swimming, athletics, skiing, kayaking, cycling, golf and US football.
Here are a few reasons why you should speak to us about covering your competition or tournament.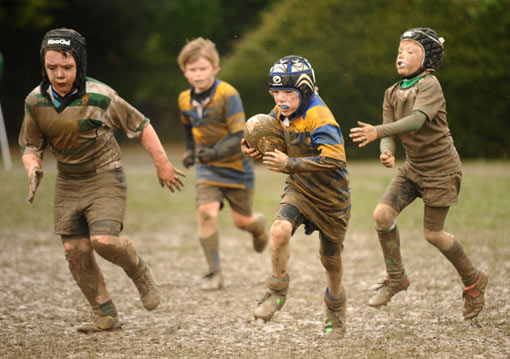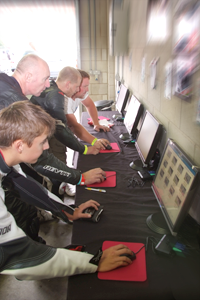 The number of photographers and sales staff that we take to tournaments depends on the size of the event. However, our core tournament team has been together for over 4 years, so you're guaranteed an experienced team of people who regularly work together and have covered hundreds of tournaments.


Our state-of-the-art image viewing system means that we're environmentally friendly.. we don't print out reams of thumbnail images. Our viewing system allows attendees to find their images very quickly, view them on monitors and 'order' them immediately. This makes the whole process very efficient (both for guests and for us) and allows us to process orders much more quickly than traditional setups.


We offer an excellent range of innovative and unusual products for sale at the event.


Our policy to to cater for all pockets at the event, from those who simply want a low cost memento of the day through to those who want a large personalised glass-framed print.


Some frequently asked questions for Sports Coverage
What are the financial arrangements for coverage ?

There's no cost to to the organisers or club. We cover the tournament entirely at our expense and sell photos to the participants. We have a sliding scale of commission payments that we offer organisations who invite us to cover tournaments.
We allow a period of 2 weeks after the tournament to allow for website purchases after which we account for all sales, the organisers send us an invoice and we settle it within 7 days
What products do you sell and at what cost ?
We have a constantly changing array of products including prints of varying sizes, magazine cover personalised prints, key rings, fridge magnets, credit card plastic prints, and many others. Prices are very competitive and range from £6 for a key-ring through to £40 for a large personalised print in a glass frame.
How can guests pay for their purchases ?
We accept cash and all major credit cards (including Amex).
How much space do you require ?
Our full sized outdoor rig requires a footprint of 5mx5m. For indoor events the space requirements vary depending if we are able to set up a studio for posed shots etc.