Private parties and functions
We generally cover private parties in one of two ways.
If you'd like a professional photographic record of your party then we can offer a reportage style of coverage.
Alternatively, our print-on-site service means that guests can take home dozens of photos shot and printed at your event. We've photographed such events for age groups from 5 through to 95 years of age. In fact, any get-together where guests rarely see each other (birthdays, weddings, anniversaries etc.) is a great opportunity .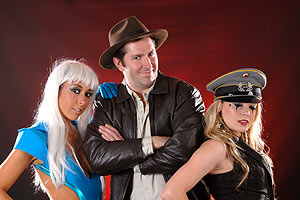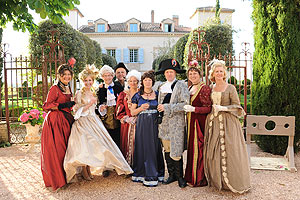 Option 1 - £150
We will supply a photographer for approximately 2 hours to take photographs at your special occasion. They will take either informal shots or a mobile studio (with lights, backdrop etc.) can be set up (space allowing !) to take more formal shots, or indeed a mixture of the two. Often these sessions are used to create lasting and treasured family portraits as well as informal shots of the event.
The photographs will be edited and placed on our web site for review.
Prints may be purchased at our standard prices.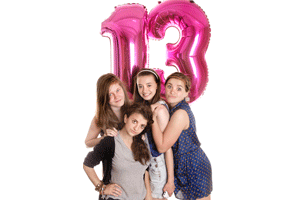 Option 2 - £295
As above, plus..
We will cover your event for up to 4 hours also included in the price we will supply you with a quality soft back album of 20 photographs that you select.
Any additional photographs that you (or your friends, relations etc.) require may be purchased at a 50% discount.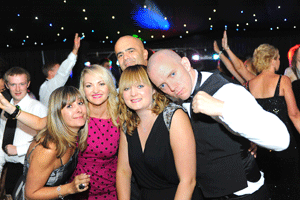 Option 3 - £545
As above plus..
We will print all photos taken on the evening at your event as they are taken!
We bring our state-of-the-art printing system to your event. We shoot guests formally or informally and print those photos there and then.
It's not unusual for us to print 500+ photo's during the evening, so typically guests will take home dozens of photographs each as a permanent memento of the occasion.
There's no limit to how many we print on the evening (subject to the equipment's capability) and, just to re-emphasise - The cost of all 6" x 4" photos printed during the event is included in this package - there is nothing more to pay.
There are options to upgrade to 7"x5" or 9"x6" photographs as well - please feel free to call and have a chat about your requirements.
Click here for contact details
*The number of prints is limited only by our printing equipment, which can currently produce approximately 150 6" x 4" prints an hour.