We attend most charity and fund raising balls without charge to the organisers.

We earn our keep by photographing the guests and producing studio quality images which the guests are then invited to review and purchase.

For charity events, we gladly make a 'donation' of £2 per photo sold, subject to covering our costs..

For some event it's become increasingly common for our services to be sponsored by a benefactor. In this situation our fees are prepaid and all income generated by the studio is retained by the charity.

Please feel free to discuss this option further with us if appropriate.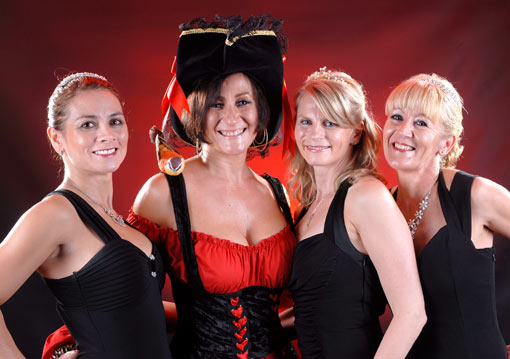 What we offer charity events


Free attendance.
There is no cost to the organisers, no minimum spend and no pressure to purchase at any time.


A professional and experienced photographer
In these days of digital photography, anyone can claim to be a photographer. We however do this for a living with clients such as Merecede-Benz, Chanel, Body Shop and Lloyds TSB Bank amongst many others.


A full professional studio set up with backdrop and studio lighting.
Our portraits are shot using skilled lighting setups - we don't rely on mottled blue back drops. Our aim is to produce the quality images as you'd find in a high street photographic studio.


Donation
Subject to covering our costs, we are always delighted to make a donation to the charity. This varies depending on the type and size of the event but the minimum donation that we'd expedct to make is 10% of the gross income from the evening.
Please feel free to discuss this with us to arrange something that suits both parties.


Guests can take their photos home on the evening.
Once the photos have been shot, they are transferred wirelessly from camera to print station. Guests can then review their images and make a purchase. The photos are printed and in the guests' hands within 30 seconds


Equipment and staff
We scale our staffing and equipment depending on the event.

We are very happy to cover events of 100 guests, but where necessary our systems are capable of producing 1,000 photos per hour and we have regularly covered events of 2,000+ guests.


Some frequently asked questions for Charity events
What are the costs of the prints ?
At most events we charge £15 per large (9"x6") mounted print, or 3 such prints for £30. We can also offer 12"x8" (A4) at £20 each,.
How can guests pay for their photos ?
We accept cash and all major credit cards (including Amex).
Can you print in black and white ?
Monochrome or sepia effects can add a different flavour to your photos. Our mini-lab can print colour, black and white, and sepia - the choice is yours. These choices can also be made through the web site.
How much space do you require ?
We have two studio sizes.
Our full sized studio requires a footprint of 5m x 5m (15ft x 15ft) for the studio, and a separate viewing area of around 2m x 2m (6ft x 6ft). The sales area can be up to 50m away from the studio. Our full size studio allows us to shoot full length images and groups of up to 30 people.
Our compact studio requires a footprint of 3m x 3m (9ft x 9ft). This studio is limited to 3/4 length shots and groups of around 10.
Will you attend if there's no space for a studio ?
Although each event is judged individually, it's unlikely. In order to make a reasonable return from the evening we need to create studio quality photos, and that generally entails a quality background, studio lighting and an area to work in. If you have an event that's unusual or where you think our services would work without a studio then do please contact us to discuss further.
Where should the studio be located ?
We don't charge for attendance for these kinds of events - we rely entirely on sales. That being the case it's very important that the studio or sales area is very visible so that guests know that we're there and have easy access. Typically, we prefer to be located either in the function room, in the reception area next to the function room in the bar area.